Royal Berkshire Hospital boss takes indefinite leave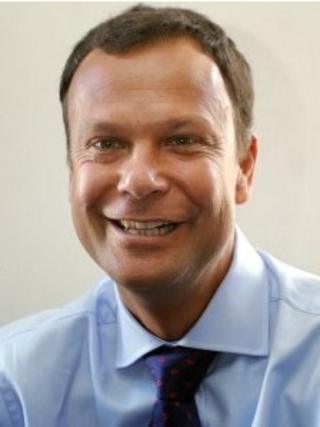 The chief executive of a Reading hospital has taken indefinite annual leave and may not return.
Ed Donald took up the role at Royal Berkshire Hospital in 2009 but left two days after a private board meeting last week.
BBC South health correspondent David Fenton said he understood that "maybe he has either been forced to step down or felt that he had to step down".
The hospital said he had taken annual leave and had no further comment.
'Unpopular decisions'
Our correspondent was notified of Mr Donald's annual leave in an "out of the blue" statement from the hospital.
"Clearly it's highly unusual for a hospital to notify us about their staff's annual leave," he said.
"When we then went to the hospital to ask them why they'd done this, they told us that was all they could say at this point in time."
Mr Donald had made a series of unpopular decisions, including restructuring the way key parts of the hospital are run.
Unions at the hospital had reacted angrily to news that about 1,700 staff had been sent letters telling them they must agree to a £600 pay cut or face dismissal.
Mr Donald oversees 4,000 staff at the hospital.
Unison representative at Royal Berkshire Hospital, Kelvin Aubrey, said: "Clearly instability at the top, especially in what are challenging times already for staff at Royal Berkshire and across the NHS, is not very helpful."
Conservative Reading East MP Rob Wilson said he had concerns for patients at the hospital in this "difficult situation".
He said: "I am seeking reassurances from the hospital that's it's run efficiently and effectively while it hasn't got a chief executive officer."