Carolyn Dewdney dies paragliding in Tenerife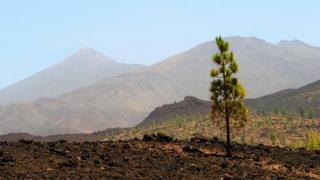 A British woman has died while paragliding in Tenerife after suffering a suspected heart attack.
Carolyn Dewdney, 53, from Cheltenham, crashed in the Spanish holiday island on Tuesday.
It is understood she and her husband Nigel had been on a week-long paragliding holiday and were flying in a group in the mountainous area of Adeje when she became ill.
The Foreign Office said it was providing consular assistance.
Simon Dillworth, from the Worcestershire-based Malvern Hang Gliding Club, said he was aware of Mrs Dewdney's death and described her as a "very experienced" paraglider.