Second prison tour weekend secured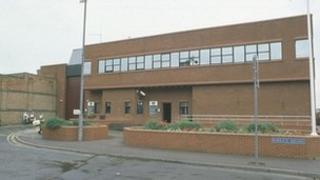 The former Gloucester Prison will be opened for an extra weekend of tours after a ticket mix-up left hundreds disappointed.
The Ministry of Justice initially made 500 tickets available online which were all booked, leaving none available from the tourist information office.
An extra 520 free tickets have been released for the second weekend.
Gloucester MP Richard Graham said: "Supply of places will never equal demand in a city our size."
He added: "It is a sombre place to visit and those expecting to see how cushy life in our prisons is will be disappointed."
Justice Minister Jeremy Wright said the case made by Mr Graham convinced him to re-open the prison for a further weekend and release more tickets.
He added that no other heritage prison had been given this opportunity, describing Gloucester as a "special case"
Gloucestershire's police and crime commissioner Martin Surl had also stepped in to help by writing to Mr Wright.
Those who left their details with the tourist information office and Mr Graham's office have been allocated most of the 520 tickets.
The remaining 80 tickets can only be booked by people who live in Gloucester.
They can be secured by contacting Richard Graham's office.
The tours will take place on the weekend of the 21-22 September, a week after the Heritage Open Weekend.
Tours will be led by volunteer guides from the Gloucester Civic Trust.