MP critical of Kajil Devi drowning death report delay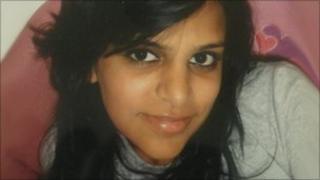 An MP has criticised the length of time it has taken to release a safety report into the drowning of a teenager.
Kajil Devi, 15, from Feltham, died at Cotswold Country Park and Beach in July 2010, after slipping under the water.
Geoffrey Clifton-Brown, the Conservative Cotswold MP, said the three-year wait was too long.
Cotswold District Council said a "detailed report" would be released in the "near future" but it was unable to say how soon that would be.
An inquest, held in 2012 into Kajil's death, ruled it was accidental.
'No answers'
The council said it had begun compiling its safety report "since the tragic death in July 2010" and following the inquest had "continued its detailed investigation".
Mr Clifton-Brown said he had "huge sympathy" for Kaji's family "who still do not have answers or an explanation as to why this tragic accident occurred".
"I do not believe it should have taken three years for this report to be published and so I would urge Cotswold District Council to publish it urgently," he added.
At the time of the accident, Kajil had been playing with two younger family members, none of whom could swim, in an inflatable boat.
The teenager slipped under the water trying to retrieve the boat, which had been close to the shore, as it drifted out.
Her body was found 20 minutes later by a member of the public.
Kajil was given cardiopulmonary resuscitation (CPR) by a lifeguard and taken to hospital where she died the following day.
During the inquest there was criticism of the number of lifeguards on duty but the coroner said he did not believe this contributed to Kajil's death.