Gloucester Carnival floats limited in size for safety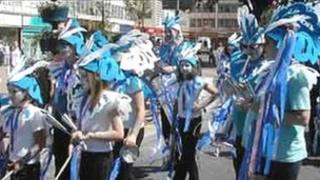 Gloucester Carnival organisers have restricted the size of lorries being used for floats due to safety concerns.
The city council said public safety was paramount and it could not allow articulated lorries on streets filled with carnival walkers and spectators.
It has advised that floats for the event on 27 July must be on rigid-bodied lorries.
Council leader Paul James said he did not think it would detract from the event being a success.