Forest of Dean iron and steelwork sites to be improved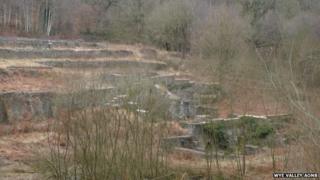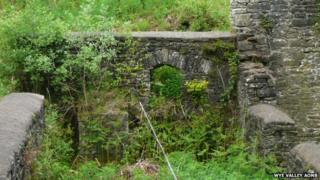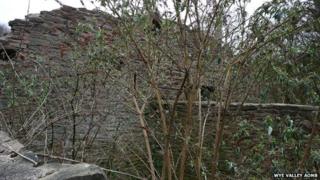 A 19th Century iron and steelworks site in the Forest of Dean is getting new cash for conservation work.
The Dark Hill and Titanic sites near Coleford, which were once owned by metallurgist Robert Mushet, have been given £33,000 by a local action group.
It will be used to repair existing walls, create historical interpretation boards and carry out site maintenance.
The Forest area has a significant iron mining history and conservation work is already under way at two nearby sites.
Nearly £200,000 has been spent recently on the Whitecliffe blast furnace, which dates back to 1795, and there has been recent success for the restoration of Gunns Mill.
Initial surveys will be carried out at the charcoal blast furnace, built in 1625, after the securing of two grants worth £15,000.
Kate Biggs, a project officer for the Wye Valley AONB, said: "The Forest can really start to shout about the important technological innovations that took place at these industrial sites."
The Dark Hill and Titanic project is being led by the AONB group along with the Forestry Commission, which owns the site.
The funding has come from the Forest of Dean Local Action Group.
Metallurgists David Mushet and his son Robert Mushet bought the site in around 1818 and developed it mainly to experiment with making iron.
They are said to have influenced metal-working technology worldwide by perfecting the bessemer process and developing such things as steel rails for railways that had a much longer life.
The family owned the site for 29 years but sold it after the death of Mr Mushet Senior. It then became a colour works.
"The industrial heritage of the Forest and Wye Valley, particularly iron making, is just as important as Iron Bridge Gorge but we have not cared for it or interpreted it in the way that they have," added Ms Biggs.
"Robert Mushet invented tungsten steel at the Titanic and Dark Hill ironworks - how many people locally know that fact?"