Cinderford Northern Quarter review ruling delayed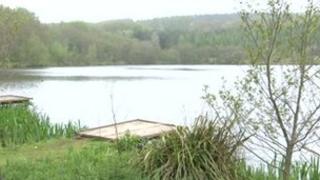 A ruling on a legal challenge over a £100m regeneration plan in the Forest of Dean has been reserved.
Campaigners took the district council to the High Court claiming not enough attention had been paid to the protected wildlife around Cinderford.
Planners say the Cinderford Northern Quarter redevelopment will bring 1,200 jobs, 100 homes and a new college campus to the area.
A ruling, expected at a later date, could see the plans being put on hold.
The Forest of Dean Friends of the Earth group lodged papers with the High Court applying for a judicial review in January last year.
Ahead of the two-day hearing, a group spokesperson said the site was home to European protected species such as bats, great crested newts and dormice.
If the authority loses the hearing, it will have to reconsider its core strategy and area action plan, which were approved by government inspectors last year.