Painswick residents target speeding drivers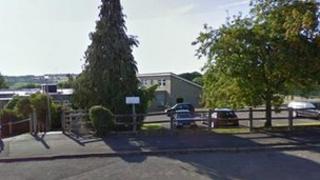 People in a Gloucestershire village are to report speeding drivers to the police.
Residents in Painswick have been given access to police speed guns under the Community Speedwatch scheme.
They hope it will deter drivers from ignoring the 20 mph speed limit in force around the village.
Rob Lewis from the parish council said the initiative has been introduced due to "concerns" about speeding in the area.
He said: "Especially around schools, there's no excuse for driving faster than 20 miles per hour."
Residents will patrol the roads in the area and pass details of speeding motorists to police who will then issue a warning letter.
Insp Jason Keates, of Gloucestershire Police, said: "We have been working with several community groups over the last few months to develop ways in which they can start to address their concerns around the speed in their local areas.
"Hopefully this will demonstrate that when communities work together with organisations such as the police and the Road Safety Partnership we can make a difference."