Newent Southend Lane travellers are allowed to stay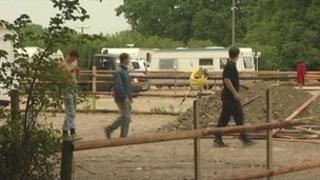 A group of travellers who moved on to land in Gloucestershire without permission four years ago have been allowed to remain on the site.
They own the meadow on Southend Lane in Newent after they bought it in 2009 but never had planning permission to build hard standings and install drainage.
They were later refused retrospective planning permission but appealed.
Forest of Dean District Council said it had received the planning inspector's report which allowed the group to stay.
It said the report was 52 pages long and included a number of conditions.