Cheltenham sex attack victim 'afraid to go out'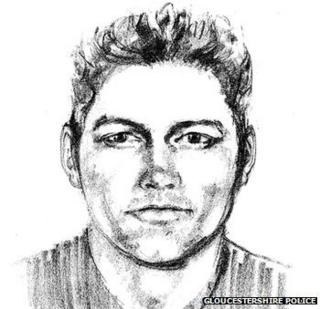 The 22-year-old victim of a sexual assault which too place in Cheltenham three months ago has said she will not feel safe until her attacker is caught.
The woman was sexually assaulted on Brunswick Street between 03:30 and 04:00 GMT on 3 February.
She was approached by a man who asked her for directions.
He then pushed her, attempted to remove her clothes and sexually assaulted her before he was disturbed by a door slamming and ran off.
Talking to BBC Gloucestershire, the woman, who wished to remain anonymous said: "I'm just worried that he's going to come to my door, and when I go out I'm constantly checking around."
She said if she knew he had been arrested she would feel "less stressed in her home town".
"I just don't want this to happen to anyone else," she added.
Gloucestershire Police are continuing to investigate the attack and have released an artist's impression of the suspect.