Gloucestershire coroner on fraud charges in court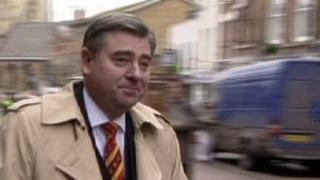 A Gloucestershire coroner has appeared in court in London charged with fraud and theft offences.
It is alleged Alan Crickmore, 57, from East Approach Drive, Cheltenham, stole or defrauded in excess of £2m.
The case was adjourned until 18 June when it is expected it will be committed to crown court.
Mr Crickmore was suspended from duty in December 2010 when the Solicitors Regulation Authority began investigating his Cheltenham law firm.
The hearing took place at the City of Westminster magistrates' court.