Soldiers of Gloucestershire Museum gets South Korean cash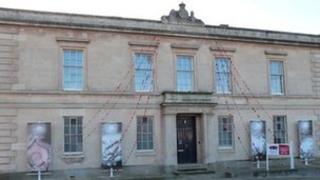 A delegation from a city in South Korea has travelled to Gloucester to hand over a large donation to a war museum.
The Mayor of Paju - a city close to the North Korean border - is part of the group which is gifting £94,000 to the Soldiers of Gloucestershire Museum.
Troops from 'the Glorious Glosters' played a key part in battles against the Chinese in Korea in 1951.
Those who died in the Battle of Imjin River are remembered annually by citizens of the nearby city of Paju.
Mayor In Jae Lee will be joined by South Korean Ambassador, Suk-hwan Park, to present a cheque to the Mayor of Gloucester, councillor David Brown.
The money is to be used to enhance and expand a display space at the regimental museum.