Cirencester College closes business school to save £300,000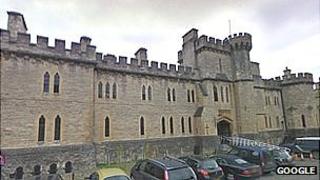 Cirencester College is to close its business school to save £300,000.
The sixth form college is also giving up the lease on its Castle campus and axing a beauty therapy NVQ course.
Despite being allocated £350,000 next year by the Education Funding Agency (EFA), the college said it still had to make cost savings of £650,00.
Libby Reed, assistant principal, said a consultation period had begun, but she could "guarantee no 16 to 19-year-old business places are going to be lost".
The college, which currently has 2,000 students aged 16 to 19, is due to close its Castle campus in July in a move aimed at saving £120,000 a year.
'Real regret'
In a letter to college staff, principal Kim Clifford also announced the beauty therapy course was being cut as a consultation had "failed to produce alternative and/or more viable" options.
She also said that "after a great deal of discussion and with close attention to past and present profit and loss" it had been decided to close the business school.
According to Ms Clifford the school lost £200,000 in 2010 and made a £25,000 loss in 2012.
She said its "high staff cost" of £750,000 a year was for a provision "which could be argued to be non 16-19 core provision".
Ms Reed, assistant principal, said the business school had been set up under a Centre of Vocational Excellence scheme.
"That's a funding stream that's now gone and we can't afford to have it as a separate management structure," she said.
"We're not really a vocational college, we're an A-level, BTEC, sixth form college - that's where the funding comes from. That's our core business and that's what we have to concentrate our funding on."