Gloucestershire police chief constable to depart early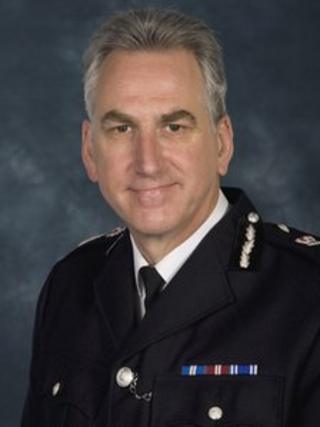 The acting police chief constable in Gloucestershire is to leave the job a year earlier than expected.
Mick Matthews, who took on the role in June after the resignation of the previous chief, was expected to lead the force for 18 months.
This time would have included a year working alongside the county's new PCC who is to be elected later this week.
Mr Matthews confirmed that he is to depart in early 2013 to take up a policing role in Cyprus.
"I was planning to speak to our new Police and Crime Commissioner before making any formal announcement but due to circumstances out of my control I have informed the organisation today," said Mr Matthews.
"I feel privileged to have led the Constabulary during this short period of time - the next Chief Constable will inherit an excellent team of people across the force."
The previous chief constable, Tony Melville, resigned from the role in May citing "grave concerns" over the police reform agenda.
Mr Matthews joined the Gloucestershire force in 2005 and has been a serving police officer for 30 years.