Dennis Grant confiscation order difficult for solicitors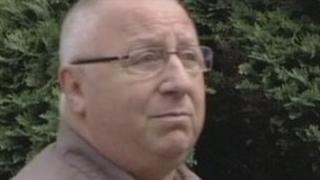 Legal experts are having difficulty seizing a Cypriot property owned by a fraudster who embezzled more than £660k from a Cotswold nature trust.
Dennis Grant, the former chief of the Cotswold Water Park Society, was jailed in 2011.
A Gloucester Crown Court confiscation hearing was told that the society's legal team was still trying to seize Grant's villa in northern Cyprus.
Lawyers in Cyprus are now being instructed to take action.
Davies and Partners solicitors, acting on behalf of the Cotswold Water Park Trust, confirmed it is seeking two judgements with interest for £1m against his UK interest.
It said that all known assets of Mr Grant's had been frozen and it would be seeking the sale of two UK properties at the High Court in October.
"The trust has also instructed lawyers in Cyprus to look at recovery options as this is outside of the UK courts' juristriction," the spokesman added.
The Cotswold Water Park is made up of 150 lakes on the Gloucestershire and Wiltshire border which were created through gravel extraction.