Amy Winehouse's father Mitch performs Cheltenham concert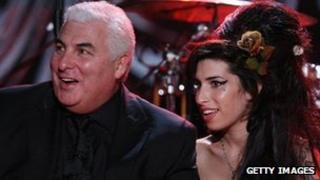 The father of the late singer Amy Winehouse is performing a jazz concert in Gloucestershire on Tuesday night.
Mitch Winehouse is playing at the Daffodil in Cheltenham to raise funds for the Amy Winehouse Foundation
Mr Winehouse set up the charity following the Back to Black singer's death last year at the age of 27.
At the inquest into her death, a coroner ruled that she died from accidental alcohol poisoning and recorded a verdict of misadventure.