Essex church in hot water bottle bid to keep congregation warm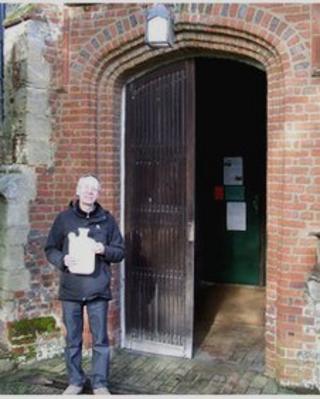 Hot water bottles are being handed out to church goers in Essex to keep them warm during services.
The dated heating system at St Nicholas Church in Castle Hedingham had left some in the congregation sitting in their coats during services.
The parochial church council hopes the water bottles - by keeping people warm - might encourage new members if they know they will be comfortable.
Some of the 25-30 strong congregation now bring their own water bottles.
'Difficult to heat'
Council member Maurice Jones said: "We are finding it (the hot water bottles) keeps them just a little bit more comfortable.
"It is bearable in the winter months, but being a huge building the church is proving very difficult to heat."
The church, he said, had longer term plans to refurbish the building. This refurbishment will include a new heating system.