Lee Balkwell concrete mixer death: Simon Bromley in court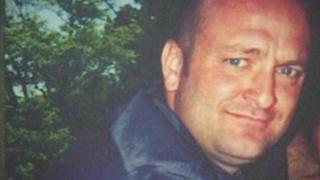 A man accused of being responsible for the death of an employee who was crushed on a cement mixer has appeared in court.
Lee Balkwell, 33, was found dead at Baldwin's Farm, where he worked near Upminster, in July 2002.
Simon Bromley, 45, appeared at Basildon Magistrates' Court, charged with unlawfully killing Mr Balkwell as a result of gross negligence.
He is yet to enter a plea and is due before Chelmsford Crown Court in April.
Mr Bromley, of Baldwin's Farm, has also been charged with breaking health and safety laws by failing to protect Mr Balkwell at work.