Essex Police officers disciplined over burglar's caution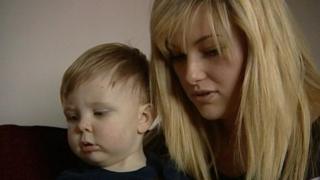 Three Essex police officers have been disciplined after a decision to caution a burglar was found to have been "unsafe" and in breach of policy.
Jewellery and a games console were among items stolen from the house, in Galleywood, near Chelmsford, last year.
Jim Barker-McCardle, then chief constable of Essex, said the caution had left him "staggered". The decision was reviewed and the man later charged.
Ireneusz Blaszczyk, 24, pleaded guilty to burglary at Chelmsford Crown Court.
The sentencing of Blaszczyk, of Meadgate Avenue, Chelmsford, was adjourned until the week commencing 13 January.
Documents released by Essex police and crime commissioner Nick Alston under the Freedom of Information Act revealed the action taken against the officers.
The detective inspector, custody sergeant and another officer received "management action" from a chief superintendent.
The document adds: "The CPS [Crown Prosecution Service] have agreed that the original caution was unsafe and the suspect has now been charged."
'Opportunity to reflect'
A force spokesman said management action was not a formal sanction but "an opportunity for the officer to reflect on their conduct, learn from experience and develop further".
It would be recorded in an officer's conduct file and could be taken into consideration in the future, he added.
In March, burglary victim Monique Carson, 24, said she was "furious" that Blaszczyk had only been cautioned.
Police and crime commissioner Mr Alston said he wanted to know how often cautions were used in burglary cases and a review was ordered.
Jim Barker-McCardle, then chief constable, referred the matter to force's professional standards department, saying he was "staggered" at the decision.
Ms Carson's partner David Cable, 26, said he was satisfied at the outcome.
"I'm pleased it's gone to court. In my eyes they're the people that should be dealing with it - I don't think the police should be making the decision themselves," he said.
"We didn't want anyone to lose their jobs, just as long as they learn from this."
Essex Police declined to comment further.