PC Diane Patt 'died of blood loss' after giving birth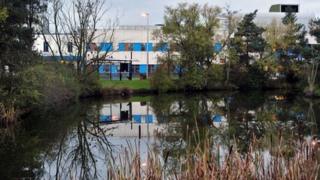 A police constable died of a "torrential bleed" shortly after giving birth, an inquest has heard.
PC Diane Patt, 34, suffered a heart attack because of the blood loss at Colchester Hospital in September 2011.
An inquest in Chelmsford heard how Mrs Patt had a condition - unknown to the medical team - which meant her blood did not clot properly.
Dr James Pennington, registrar, told the hearing: "There was no discussion about getting more blood more quickly."
Dr Pennington told the inquest at County Hall when he walked into the delivery room the scene was "confused and stressful" and "there were people attempting to do lots of things".
Coroner Caroline Beasley-Murray said an internal investigation had found "there should have been more blood given and more quickly".
But Dr Pennington said his primary concern had been to resuscitate Mrs Patt, who died of a heart attack caused by the blood loss.
He said he found it "difficult to believe" initial suggestions that Mrs Patt had lost about nine pints of blood.
It later emerged she had indeed lost that much blood.
The hearing continues on 10 December.