Shy Keenan: Woman denies stalking and harassing campaigner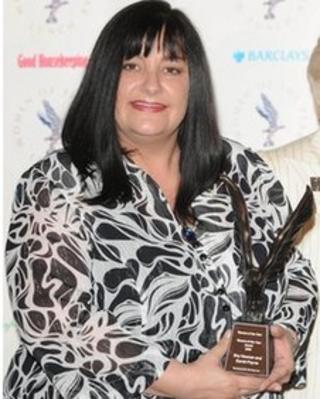 A woman has denied stalking and harassing child abuse campaigner Shy Keenan.
Ms Keenan, who lives near Colchester, Essex, is founder of The Phoenix Chief Advocates Consultancy, which helps victims of paedophiles.
Penelope Mellor, 52, of Coven Mill Close, Coven, Wolverhampton, is accused of posting "abusive" and "insulting" tweets about her.
She pleaded not guilty to the charges at Colchester Magistrates' Court.
Ms Mellor was bailed and is due to appear at Chelmsford Crown Court on 10 February.
Ms Keenan detailed her own experience of suffering sexual abuse in her autobiography, Broken.
She began an anti-bullying campaign this year, following the death of her 14-year-old son.
Ms Mellor is accused of sending 415 tweets between 19 October 2012 and 15 March 2013, that "either made reference to or was abusive and or insulting towards" Ms Keenan.
She is also accused of sending material to Ms Keenan's associates and posting material online "which was considered unacceptable as criticism and personal in nature".