Magnox wins Environment Agency nuclear river waste licence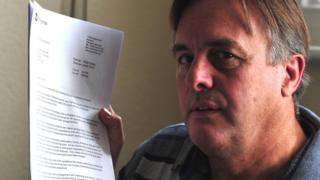 Campaigners say they fear a licence to pour waste from the nuclear industry into a river could harm an historic oyster industry.
Magnox, which runs Bradwell Power Station, wants to release a treated liquid from the decommissioning of Bradwell into the River Blackwater.
The Environment Agency, which granted permission, said the process was safe.
But campaigners said they were concerned for both the oyster and tourism industries.
The granting of the licence to Magnox comes four years after the Environment Agency prosecuted the company for allowing radioactive waste at Bradwell to seep into the ground.
Magnox was fined £250,000 for the offence, which happened over a 14-year period.
The River Blackwater, along with the Rivers Crouch, Colne and Roach, is home to native oysters which have been harvested for thousands of years.
'Radioactive content'
Responding to concerns about the disposing of waste in the Blackwater estuary, a Magnox spokesman said the process had been safely undertaken elsewhere for more than 50 years.
"Magnox has been engaged with local stakeholders on its proposals for treating fuel element debris (FED) - as part of work to decommission the site - for a number of years," the spokesman said.
"The process, which is based on safe and successful dissolution experience elsewhere, will reduce the volume of FED by more than 90%
"The dissolved metal will be treated to capture radioactive content, which will be retained.
"The remaining effluent will be discharged within authorised limits."
But one of those opposed to the licence is West Mersea resident Graham Farley, who claims consultation about Magnox's plans had been insufficient.
'Deemed safe'
He said: "Pollution from this is my main concern obviously, and the effect it could have on the tourism, fishing and oyster industry.
"The strange thing with this is that the Environment Agency fined Magnox for a 14-year leak. You would think that would have an influence over any workings and any reprocessing of material going into the Blackwater.
"I can't understand why they've allowed this to go ahead. There's areas to be looked into.
"It doesn't matter how you disguise it, it is still nuclear waste dumped into the Blackwater."
He said even if it was deemed safe, people could still be put off from visiting the area.
John Daniels, a senior Environment Agency officer in Essex, said: "All of our experts have critically looked at the application and determined that it will be harmless.
"Yes, there will be small amounts of material going out but when you consider the vast dilution of the river, and the quality of the river, this will be negligible."
Proposals for Bradwell to take nuclear waste from elsewhere will be decided early next year.