Chelmsford Britvic factory staff to 'fight' proposed closure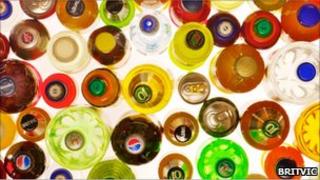 Staff at a soft drinks plant threatened with closure will "go down fighting", the Unite union has said.
About 230 people are expected to lose their jobs as a result of Britvic's plans to close its Chelmsford factory.
Following a meeting with the company, Unite's regional officer in Essex, Dave Turnball, said: "Our view is it's not over until it's over."
Britvic said it regretted the "potential loss of jobs" and has promised to support affected employees.
The company's plans to merge its UK and Irish operations could also lead to job losses in Huddersfield and Belfast.
The cuts aim to improve returns for shareholders and come ahead of a Competition Commission decision on Britvic's planned merger with Irn-Bru owner AG Barr.
'Slap in face'
Mr Turnball said the union had lodged its official objection to the factory's closure and would be "actively campaigning to keep it open".
"We think the decision is wrong and not justified," he said.
"Based on the company's own key performance indicators, it's the site that has improved the most over the past three years.
"So from the point of the view of the people working there, it's a complete slap in the face."
Conservative MP for Chelmsford Simon Burns said he had spoken to the company and understood the closure would not be reversed "for commercial reasons".
"It's a terrible blow to the county town and particularly those who are working there, but they have to protect their business to ensure it can move forward and meet the commercial challenges facing it," Mr Burns said.
"They said they will do everything possible to find alternative employment for those who will be out of a job when the factory closes next year."
Britvic has yet to comment on the meeting with Unite.