Essex magistrate court to be sold in property auction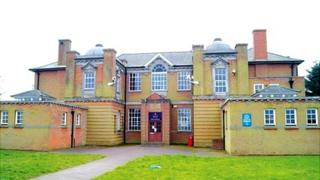 The lack of a living room, dining room or bedrooms would usually make for a difficult sell.
But with a guide price of more than £275,000, auctioneers selling the former magistrates court in Harwich say it is generating considerable interest.
And unlike the competition, Lot 258 in Allsop's residential sale later this month has two underground gaol cells.
The building is being sold on behalf of HM Courts Service, which stopped using the court last year.
Auctioneer Richard Adamson said: "It is impossible to value because it is a blank canvas."
He said it might be bought for housing or to be turned into a business, such as a care home.
"We have sold some quirky properties over the years but I can't remember ever selling a courthouse."
Asked about the security and strength of the building, Mr Adamson said he doubted any would-be criminals would want to try and get into a court.
"It is quite a building and it is being sold exactly as it is," he said.
The sale takes place on 30 May.