Carol Cooper 'murdered by lazy and spoilt son'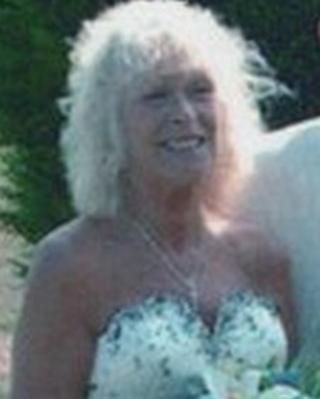 A "lazy and spoilt" son smothered his mother to death after plundering her bank account, a court has heard.
Carol Cooper, 66, was found by police at her flat in Clacton, Essex, in November, lying in bed with a pillow over her face.
Her son, Peter Dickson, 37, who lived with her at the flat in St Vincent Road, was found kneeling alongside her body, Chelmsford Crown Court heard.
Mr Dickson, a carpet fitter, admitted manslaughter but denied murder.
Opening the trial, prosecutor Victor Temple QC told jurors in the 11 months before her death, Mrs Cooper's bank account had gone from being in credit to being up to £3,000 overdrawn.
He said Mr Dickson, who was registered as his mother's carer, had taken control of her finances and used her money to pay for Sky television, online movies and his mobile phone.
'Favourite' child
Mrs Cooper, who lived off disability allowance, told her family that she planned to confront him over his spending and Mr Dickson feared he might be written out of her will.
The prosecution alleges Mr Dickson chose to end her life by smothering her with a pillow.
He said Mr Dickson was the favourite of Mrs Cooper's four children.
"He was lazy and had been spoilt from a young age by his mother," Mr Temple said.
'Calculating, cold, devious'
The court heard Mr Dickson pretended his mother was still alive when other family members rang.
On one occasion he was heard listening to a CD. When it skipped he shouted, "Hold on Mum, I'll sort it out".
Mr Temple said: "If that is the case, it is calculating, cold and devious."
Mrs Cooper's sister, Daphne Wilson, became suspicious and contacted police.
Moments before police broke the door down to make the discovery, Mr Dickson attempted to dial 999, jurors heard.
The trial continues and is expected to last eight days.