Maldon Carnival tried to book Beyonce for appearance
28 February 2013

From the section

Essex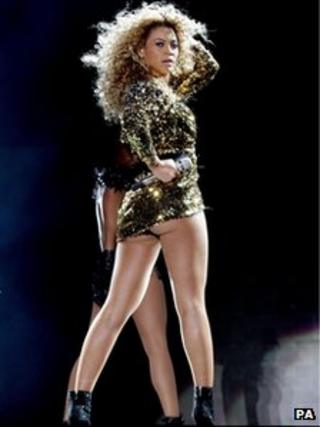 Carnival organisers thought they might have Beyonce in their line-up - until they learned even negotiating an appearance would cost £50,000.
Late last year, Maldon Carnival contacted a number of stars inviting them to appear at their charity event.
The carnival team said they heard back from representatives for Beyonce's forthcoming UK tour who said she was free on the August date in question.
But after a meeting it emerged the carnival did not have the funds needed.
Carnival spokesman Robert Slight told how they had contacted a number of celebrities - including Britney Spears, Rod Stewart and Jessie J - but most replied back to say they were not available.
"We got one reply from a PR company representing Beyonce's tour in the UK saying she was possibly available on the date and they were happy to have a call," said Mr Slight.
"I explained it was a charity event and he said she could do a couple of songs and meet the mayor of Maldon."
But when the carnival team met with a representative it emerged there had been a misunderstanding.
"When he said just to talk about an appearance would cost £50,000, it [the deal] keeled completely. I felt bad for him coming down and he sent an email saying there had been a miscommunication."
The full appearance fee for Beyonce was not disclosed, said Mr Slight.
A UK spokesman for Beyonce said he was not aware of the apparent talks surrounding the carnival.
The pop superstar will be among the headline acts at this year's V music festival in Chelmsford. The event's taking place at Hylands Park in August.
Tickets are going on sale on Friday.