Braintree deaths: David Oakes denies double murder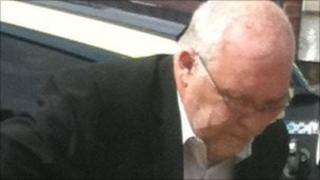 A man from Essex has appeared by videolink at the Old Bailey in London and pleaded not guilty to shooting dead his former partner and their two-year-old daughter.
David Oakes, 51, is accused of murdering Christine Chambers, 38, and Shania Chambers during a custody dispute.
The pair were found at their home in Bartram Avenue, Braintree, on 6 June after another child jumped from a window to raise the alarm.
Mr Oakes, who was treated in hospital for a gunshot injury following the incident and had visible scarring to the left side of his face.
At the court appearance on Monday, Mr Oakes gave his address as Canney Road, Steeple in Essex, and was further remanded in custody to face trial at Chelmsford Crown Court on 18 April next year.