Charmouth beach hand grenade detonated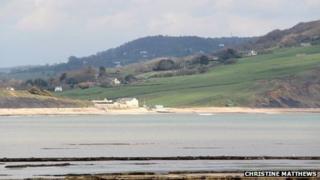 Bomb disposal experts have detonated a hand grenade which was discovered by a visitor to a beach in Dorset.
A 100m (330ft) cordon was placed around the device, thought to date from World War Two, on East Charmouth Beach on Monday afternoon.
The grenade was safely detonated at about 16:15 BST, the coastguard said.
An ordnance disposal team, Dorset Police, Lyme Regis Coastguard and the RNLI's inshore lifeboat were at the scene.