Norton Radstock students injured in gas canister explosion
22 May 2013

From the section

Dorset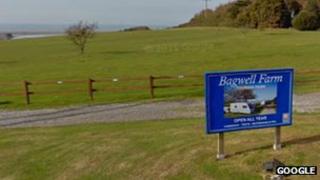 Three students from Somerset on a school trip have been injured when a butane gas canister exploded at a Dorset campsite.
Pupils from Norton Radstock College had been cooking when the blast happened at Bagwell Farm holiday park near Chickerell on Tuesday evening.
Two boys, 17, and a girl, 19, were taken to hospital with face and arm burns. Two students remain in hospital.
The school's head said staff and pupils were "quite shocked" by the incident.
The students, who were accompanied by staff, were part of a 25-strong group on a five-day visit to Dorset.
The exploding 250g (0.6lb) canister destroyed a stove and awning.
A fourth person was treated at the scene for shock.
Shirley Arayan, Norton Radstock College principal, said: "The students had been fully trained and had been practising various skills for this trip at the college only last week.
"However, at this time our priority is the students and we are liaising closely with the families of those injured in the incident to make sure they are supported and will be working with the authorities to find out exactly what happened."
Dorset Fire and Rescue's Nigel Randall said: "Although not believed the cause in this case, always use camping and gas equipment correctly."