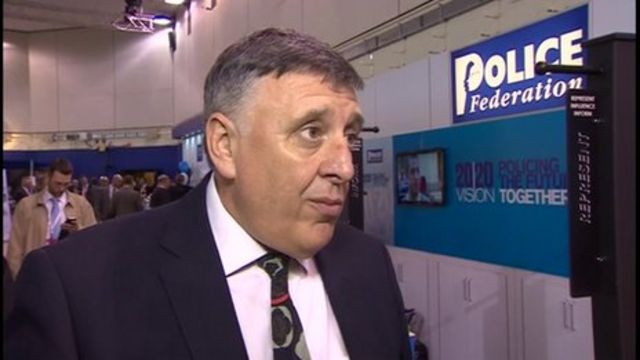 Dorset PCC considers sponsorship for force
14 May 2013 Last updated at 16:19 BST
Dorset's police and crime commissioner has revealed he is considering sponsorship for the force in a bid to secure extra funding.
Martyn Underhill said he had already spoken to a possible sponsor but he would also continue to lobby the government for more money.
Dorset's Police Federation chairman Clive Chamberlain said he believed Mr Underhill was being forced to go "cap in hand" because of "unfair" government funding.
Mr Chamberlain spoke out at the annual Police Federation Conference in Bournemouth.