Dorset election: Conservatives retain council control
3 May 2013

From the section

Dorset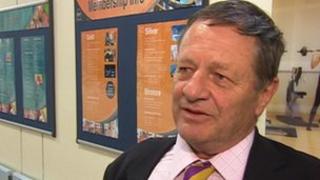 The Conservative Party has retained control of Dorset County Council, while the UK Independence Party (UKIP) has won its first ever seat.
The Tories won 27 of the council's 45 seats, an overall loss of two.
The Liberal Democrats won 12 seats, while Labour won three and its "sister party" Labour and Cooperative won two.
UKIP's Ian Smith became his party's first member of the council, winning one of the two seats in the Ferndown electoral division.
Rollo Reid, UKIP's Christchurch chairman, said Mr Smith did not attend the count because he did not expect to win.
"I think that he'll be quite surprised to find that he won against really quite determined opposition," Mr Reid added.
'UKIP surge'
The party was narrowly defeated in several other electoral divisions, most notably losing by just two votes - after two recounts - in St Leonards and St Ives.
Conservative Spencer Flower, who was re-elected in Verwood and Three Legged Cross, denied UKIP was a threat and insisted the party's appeal is as a "protest vote" against the coalition government.
He added: "We had some competition this time with the UKIP surge but we saw them off and I think our track record locally pulled us through."
A total of 125,682 votes were cast and the turnout was 37.86%, down from 43.22% in 2009.
Before Thursday's vote the Conservatives had 29 seats, the Liberal Democrats had 16 and Labour and an Independent held one seat each.