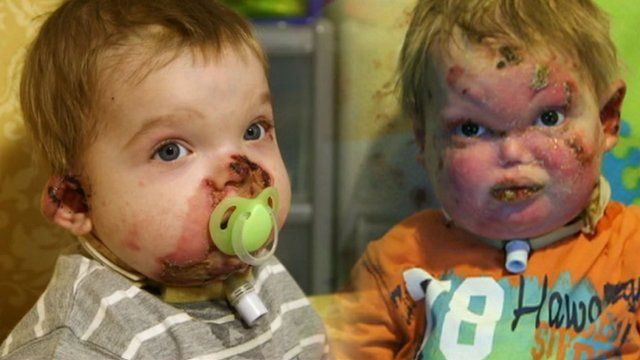 'Butterfly' boys Cody and Harry Churchill funeral held
27 March 2013 Last updated at 16:51 GMT
Hundreds of people turned out to say goodbye to the so-called 'butterfly children' at their funeral.
Harry and Cody Churchill, from Poole, Dorset died within two days of each other earlier this month.
They had the rare genetic condition epidermolysis bullosa (EB) which made their skin extremely fragile like a butterfly's wings.
The funeral service was full of colour, featuring some of the boys' favourite characters as BBC South Today's David Allard reports.