Dorset wild landscape project awarded lottery cash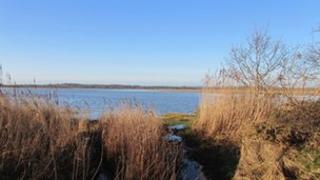 Funding support has been secured for an urban wildlife project in Dorset.
Dorset Wildlife Trust has been given £85,900 from the Heritage Lottery Fund to improve access to local green spaces close to urban areas.
The Wildlink project run by the trust involves conservation organisations, local authorities, private landowners and the local community.
Plans include purchasing 581 hectares (1,435 acres) of land currently for sale by the Canford Estate.
The land includes part of Upton Heath, land at Ferndown and Parley Commons, woodland and heath in Corfe Mullen and Poole.
The project also includes improving access to the shoreline and harbour at Holes and Lytchett Bays.
The trust said the full Wildlink project cost will be £4.3m.
The plans are backed by £1.6m already raised by the trust. It plans to apply for further funding from the Heritage Lottery Fund and launch an appeal for the £500,000 shortfall.