Cpl Anne-Marie Ellement death: New inquest for 'raped' soldier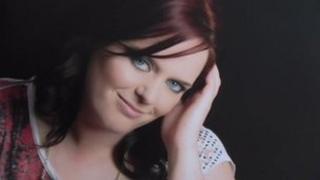 A new inquest is to be held into the death of a military police officer who was found hanged after accusing two colleagues of raping her.
Corporal Anne-Marie Ellement, 30, from Bournemouth, was found dead at Bulford Barracks in Wiltshire in October 2011.
An inquest in March recorded a verdict of suicide. A new inquest has now been ordered by the High Court after her sisters sought a judicial review.
The family's lawyer said no date had been set for the hearing.
Representing the family, Emma Norton, of civil rights group Liberty, said the fresh inquest would examine the context of Cpl Ellement's death.
She said: "Anne-Marie had a long family tradition and devoted her life to service in the armed forces. They all appear to have been very badly let down.
"Whether a soldier or a civilian, your human rights must be protected and upheld.
No charges
"Liberty hopes that the new inquest will finally uncover what happened to Anne-Marie - she deserves justice and her family deserves answers."
Cpl Ellement had alleged she was raped by two fellow Royal Military Police (RMP) soldiers while she was drunk.
RMP's Special Investigations Branch investigated the allegation but no charges were brought.
In an email to a friend, Cpl Ellement said: "Hardly anyone is talking to me. Like I'd make up something that is this bad, destroying my career and losing all my friends."
Her sister, Sharon Hardy, alleged the RMP "failed in their duty of care" to the soldier.
Cpl Ellement died three days after her 30th birthday.