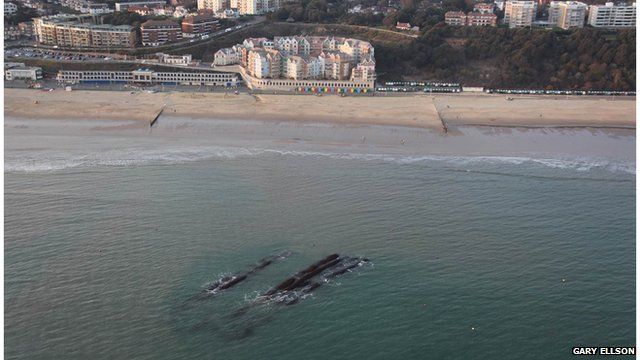 Surf reef 'should be demolished'
30 May 2012 Last updated at 16:12 BST
The future of Dorset's artificial reef has been called into question amid claims that it should be demolished.
ASR, the firm that built the £3.2m surf reef off Boscombe, had been due carry out repairs by 31 May, but its team has not yet arrived in the UK.
Bournemouth Labour councillor Ben Grower has called for the Conservative-led council to cut its ties with ASR and demolish the underwater structure.