Weymouth and Portland to feature in new Monopoly game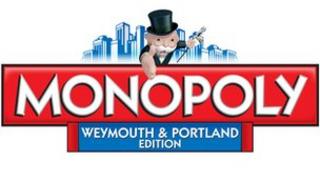 A new version of board game Monopoly will be based on Weymouth and Portland.
Residents will have the chance to nominate which local landmarks and locations are included on the special edition to be released in October.
Weymouth beach and Portland Bill are among the places which will replace properties such as Old Kent Road and Mayfair.
Weymouth will host the sailing and windsurfing events at the London 2012 Olympics in July and August.
Town landmark The Jubilee Clock has been provisionally priced at £200, Portland Bill £240 and Weymouth Beach £400.
Voting for the remaining spaces opens at noon and will run until 12 June. There will also be locally-themed Community Chest and Chance cards.
Monopoly's manufacturers Winning Moves will officially launch the edition with a special event on Weymouth Beach from 10:00 BST.
The game first hit shop shelves in the US in 1935 and is now played in 111 countries and available in 43 different languages.