Bournemouth Lib Dems back whistleblowing accountant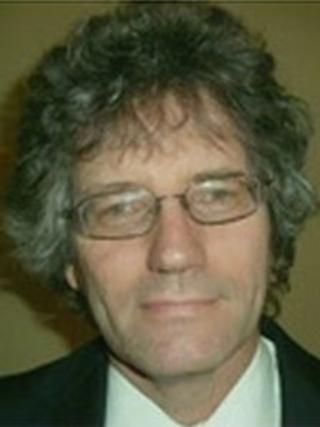 Bournemouth council's chief accountant, suspended over allegations of gross misconduct, should be treated as a whistleblower, Liberal Democrat councillors have said.
Stephen Parker was suspended after emailing councillors his doubts over the value of the authority's £300m deal with an outside company, Unison said.
The council confirmed an investigation had begun and Mr Parker was suspended.
The Liberal Democrat leader said she "totally supports" Mr Parker's actions.
In the confidential email, which has been leaked to the BBC, Mr Parker expressed "serious doubts about the value for money and deliverability of the contract" with Mouchel, the company that has taken over four of the Conservative-led authority's departments.
'Upstanding, loyal servant'
He also questioned whether the deal allows the council to impose financial penalties for breach of contract, should Mouchel fail to deliver.
Mr Parker was escorted from Bournemouth Town Hall by his union representative on 12 October and suspended on full pay while an investigation is carried out, the council said.
Councillor Carol Ainge, leader of Bournemouth's Liberal Democrats, said: "I fully support the actions of Stephen Parker who in my opinion was only raising his concerns.
"His report was vital and should have been considered in conjunction with the report to cabinet.
"Stephen Parker is a conscientious loyal hard working officer whom I believe has only ever had the reputation of the council at heart."
Councillor Roger West, deputy leader of the Liberal Democrats, added: "It's appalling - this man told the truth, then he was marched out of the town hall. He's been suspended but no one knows why.
"He should be treated with a great deal of respect - not just as a whistleblower but also an upstanding, loyal servant to the council."
David Higgins, from Unison, said: "Mr Parker had concerns and he wanted to make sure all of the councillors took into account all of the relevant information before making their decision so he should be treated as a whistleblower.
"A lot of the staff were in tears and applauded as he left the building."
A council spokesman said: "We will not comment on any ongoing investigation. It would be inappropriate to do so."
The council has declined to state what allegations against Mr Parker are being investigated.
The authority's information technology, revenues, benefits and facilities management departments have all been outsourced to Mouchel, with human resources and finance departments due to follow in the new year, subject to a risk assessment looking at the company's full year accounts.