Danilo Restivo appeals against murder conviction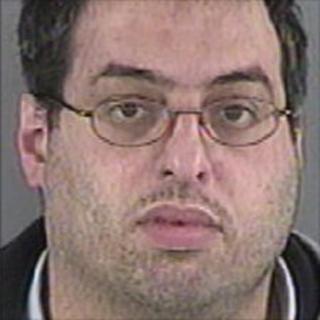 A man found guilty of murdering a Bournemouth mother has appealed against his conviction.
Danilo Restivo, 39, was jailed for life in June after being convicted of killing Heather Barnett, 48.
Winchester Crown Court heard Restivo had left someone else's hair in her hand after killing her in 2002.
The appeal means proceedings to extradite him to Italy to stand trial for the murder of 16-year-old Elisa Claps have been halted.
Restivo's trial was told he entered Ms Barnett's flat and bludgeoned her with a hammer before cutting her throat in November 2002.
'Inhuman depravity'
Restivo, who admitted he had cut women's hair as he liked the touch and smell of it, put a clump of someone's hair in one of her hands and strands of her own hair under the other, the jury was told.
He then comforted her children after they found her body, the court was told.
Sentencing him, Mr Justice Burnett told him the murder was of "inhuman depravity" and so serious that no minimum term would be appropriate.
The prosecution said the manner in which Ms Barnett was killed could be considered Restivo's "hallmark" and linked him to the case of Miss Claps.
Miss Claps went missing in Italy in 1993 and her body was found in a church in Potenza.
Restivo denies any involvement in her disappearance and murder.