New meetings to discuss Academy of Portland proposals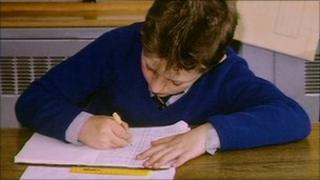 A series of meetings is taking place for members of the public to discuss a proposed £7m academy in Dorset.
The Academy of Portland, for four to 19-year-olds, would replace four of the island's schools in September 2012.
It will specialise in environmental and sports science.
Originally it was proposed that all six of Portland's schools would be replaced by September 2011, but the initial £30m funding was withdrawn.
The schools set to be replaced are Chesil Cove Federation, Royal Manor Arts College, Grove Infant and Foundation Stage School and Southwell Primary School.
Dorset County Council is co-sponsoring the bid with The Aldridge Foundation.
'Improve aspirations'
Professor Stephen Heppell, chairman of Bournemouth University's new media environments, will be the patron.
In a joint statement, the sponsors and headteachers said: "We believe that by working together to deliver our core principles, we can help to regenerate Portland and improve aspirations, experiences and outcomes for the whole community."
They added that the meetings will give people a chance to learn more about the plans and to discuss ideas with representatives of the schools, and the sponsors in person.
The sessions are being held on Thursday evening, Friday and Saturday.
A Say No To Portland Academy Facebook page set up during initial proposals has now attracted more than 400 members, and a Portland Says Yes To The Academy Facebook page has attracted about 200 members.
The formal consultation process runs until the end of October.