Petition over Dorset libraries closures is handed in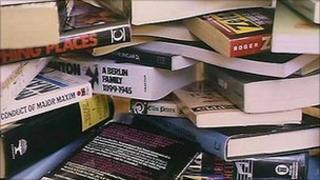 A petition containing about 13,000 signatures against plans to close 20 libraries in Dorset has been handed in to the council.
Dorset County Council, which has to save £54.9m over the next three years, said it will continue to fund 14 main and town libraries and mobile services.
But it has invited communities to take over the 20 threatened sites.
The Association of Friends of Dorset Libraries handed in its petition to Dorchester's County Hall on Monday.
Review of proposals
Spokesman Mike Chaney said: "They have just singled out the community libraries.
"These libraries are the hub of the village. At the end of the day we hope common sense will prevail."
A spokesman for the Conservative-run county council said: "About £800,000 is earmarked to come from the library service by 2012."
However, she added that the proposals have been "referred back to councillors for more detailed work".
The council's policy development panel will now take on board campaigners' views which were voiced at a meeting on 20 January.
A public consultation is due to take place in the spring before the final recommendations are made at a full council meeting in the summer.
The 14 libraries that will remain open are: Blandford, Bridport, Christchurch, Dorchester, Ferndown, Gillingham, Highcliffe, Shaftesbury, Sherborne, Swanage, Verwood, Wareham, Weymouth and Wimborne.
The disquiet the closure plans have sparked across Dorset is being mirrored across much of the country.
Somerset County Council was recently forced to make a u-turn on its plans to shut 20 of its 34 libraries following major protests by residents.