Soldier dies in Dartmoor convoy trailer crush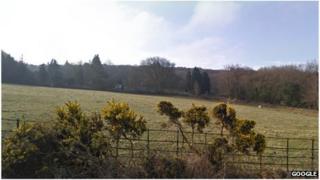 A soldier has been killed after being pinned against a vehicle by a trailer on Dartmoor.
The 20-year-old man suffered a heart attack after receiving a head injury near Okehampton camp at 19:30 BST on Tuesday, said police.
The soldier, from the East Midlands area, died at nearby Bracken Tor youth hostel despite the efforts of paramedics.
The military vehicle and trailer were part of a convoy.
The man, who has not been named, was struck by an uncoupled trailer and pinned against the towing vehicle, said police.
The soldier was from 7 Theatre Logistic Regiment, Royal Logistic Corp, based at Cottesmore, Rutland.
A police spokesman said: "Both the towing vehicle and trailer were military items and were part of a small convoy heading towards Okehampton battle camp.
"Next of kin have been informed."
The Health and Safety Executive has also been informed and police and military personnel have begun an inquiry.