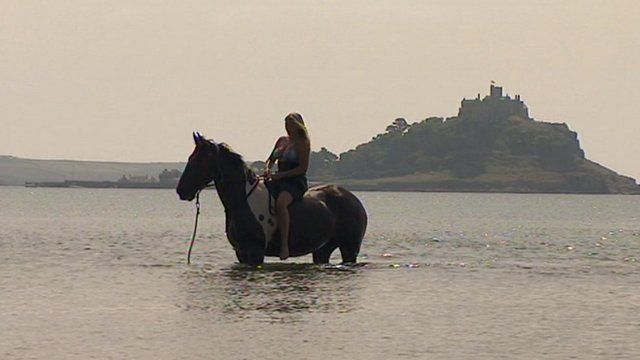 Horses in Cornwall take to the sea to cool down and exercise
16 July 2013 Last updated at 20:18 BST
Horses and their riders have been taking to the sea in Cornwall to cool down.
Chris Cooke, from Cornish Sea Horses, said: "When you see astronauts feeling weightless in space, it's a bit like that."
"It's exercising all their muscles. Race horse trainers have been using this for years.
"We do it because it's fun for us and the horses," he added.