MP Ben Bradshaw 'to give pay rise to charity'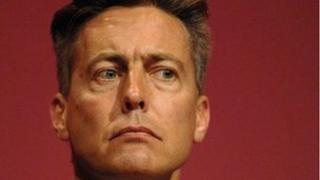 Exeter MP Ben Bradshaw will donate a proposed pay rise of 11% to charity if it gets the go ahead, he has confirmed.
The Independent Parliamentary Standards Authority (IPSA) said MPs' salaries should increase to £74,000 by 2015 and perks should be cut.
Mr Bradshaw said if a rise was introduced he would increase his donations to charity.
Party leaders have criticised the rise but IPSA said it would bring MPs into line with other professionals.
'Bad old days'
Mr Bradshaw said: "I'll wait to see what IPSA finally recommends after the public consultation, but if it does impose a rise I will simply increase what I already give to Exeter charities and good causes by the same amount.
"You either support independent regulation or you don't. A return to the bad old days when MPs set their own pay and conditions, which led to the expenses scandal, would be a disaster."
The watchdog is to consult on the rise but MPs cannot block it because they handed control of the decision to the independent body in the wake of the 2009 expenses scandal.
On Thursday, IPSA chairman Sir Ian Kennedy defended the proposals, saying: "The history of MPs' pay and pensions is a catalogue of fixes, fudges and failures to act.
"The package we put forward represents the end of the era of MPs' remuneration being settled by MPs themselves.
"For the first time, an independent body will decide what MPs should receive. We will do so in full view, and after consultation with the public."
Previously, Deputy Prime Minister Nick Clegg and Labour leader Ed Miliband both said they would not take the increase.
On Thursday, Education Secretary Michael Gove said the increase should not go ahead.
However, Liberal Democrat Stephen Williams, said MPs should accept the pay rise.