Schoolboy, 8, left by teachers at Devon swimming pool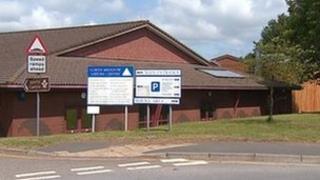 An eight-year-old boy was left at a swimming pool by teachers at the end of a primary school swimming lesson.
The boy, a pupil at Cheriton Fitzpaine Primary in mid-Devon, was still changing when his classmates left the pool in nearby Crediton last week.
After missing the coach, the boy started walking home and was picked up by someone who recognised his uniform.
The school confirmed what it called a "serious incident" and said it had carried out a "detailed investigation".
Staff 'devastated'
The school party had been at Lords Meadow Leisure Centre.
Executive head teacher Heather Perry said procedures for off-site activities had been reviewed since.
She said staff would take registers on board coaches in addition to carrying out head counts.
She added: "In future, children will also be paired with a buddy to provide an additional check.
"They [staff] are devastated about what happened and will ensure that it could not happen in the future under any circumstances."
The school has about 95 pupils.