Financial jobs under threat at Diligenta offices in Exeter and Salisbury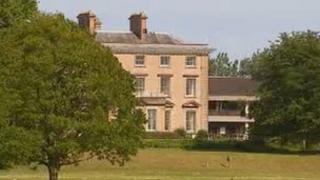 A financial services outsourcing company is to close its offices in Devon and Wiltshire, putting about 470 jobs under threat.
About 340 people work for Diligenta on behalf of pensions provider Friends Life at Winslade Park in Clyst St Mary, near Exeter. Offices in Salisbury are also believed to be at risk.
The firm said it was to retain a "very limited" number of staff.
The Unite union said it was "shocked and disappointed" at the move.
'Sites consolidation'
Diligenta confirmed it planned "to exit the Winslade Park site... by the end of February 2015".
The company said it had "consulted with employee representative bodies about changes in our business structure, including a reduction in roles following a planned future site exit in Exeter".
It said: "We are committed to supporting impacted employees throughout the process and our current plans are to retain a very limited presence in the city to accommodate specialist roles to support our future business plans."
It is not known how many jobs would remain in either city.
Unite said it believed that up to 15% the work carried out by the affected offices was "being offshored to India".
Regional officer Chris Gray said: "Unemployment is high in Exeter and Salisbury, and we believe these job losses will have a major detrimental impact on the local economies and communities.
"This work should remain in the UK - at Exeter and Salisbury."
Friends Life told the BBC earlier this month that it was to stay at Winslade Park until the end of 2014 "at a minimum".
It added that any change in premises would "not impact on Friends Life jobs in the Exeter area".
The pensions company, which used to be Friends Provident, employs about 80 people directly in Exeter.