Hemerdon tungsten mine development starts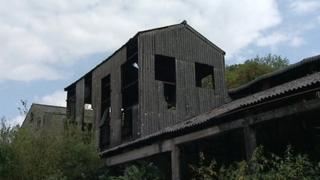 An Australian firm is pressing ahead with its plan to develop a tungsten mine near Plymouth.
Wolf Minerals has received the first part of a £52m funding package, which was signed off last month.
It means the long-delayed purchase of 15 homes around the mine site can proceed.
Wolf wants to begin mining by the end of 2014 and expects the site at Hemerdon to be the "world's next major tungsten mining operation".
It is believed to be the fourth largest tungsten resource in the world and the company hopes to produce about 3,000 tonnes of tungsten and tin a year.
A £75m contract to build the new mine plant is also beginning.
Tungsten, which is used the production of alloys and steels as well as armaments, light bulbs and as ballast for racing cars, was discovered at Hemerdon in 1867.
Mining was carried out there between 1919 and 1920 and again from 1934 to 1944, when production ceased.
But the expanding economies of China and India have increased worldwide demand.