Walking stick sword seized by Derriford hospital staff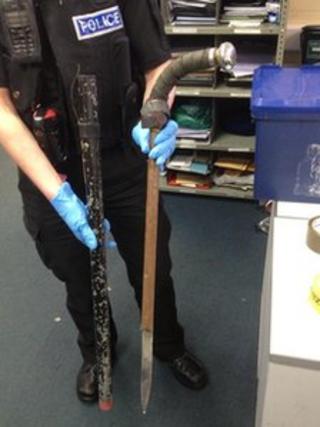 Items including a sword disguised as a walking stick have been handed over to police after being seized by security staff at a Plymouth hospital.
Devon and Cornwall police said the sword and other knives had all been seized or found on the Derriford Hospital site over a two-year period.
PC Steve Dykes, a Plymouth response officer, said the haul was "worrying" and the items would be destroyed.
He added that the hospital had a "zero-tolerance policy on violence."