Route 39 free school finds temporary site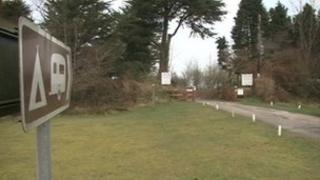 A planned free secondary school in north Devon has found a temporary site to open on, its principal says.
The Route 39 Academy wanted to set up near Bideford, but Torridge District Council rejected the plans, partly due to road concerns.
Principal Joss Glossop said the school would now open in September in Higher Clovelly's old primary school.
She said the site was "big enough for our first year" and staff were also negotiating to use a local parish hall.
The school plans to later move permanently to Buck's Cross, near Clovelly.
Free schools allow groups of local parents, teachers or charities to establish their own schools. Like academies, they are outside local authority control, receiving money directly from the Department for Education.
They are able to set their own curriculums, term dates and timetables.
Those behind Route 39 want it to take 500 pupils up to age 16, as well as providing sixth form courses.