Draft Ofsted report labels children's services in Devon 'inadequate'
23 May 2013

From the section

Devon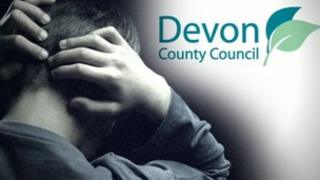 Services for some of the most vulnerable children in Devon are inadequate, a draft report says.
Investigators from the regulator Ofsted carried out an unannounced inspection of Devon County Council's child protection services last month.
The draft gave the services the lowest of four rankings available. It also criticised official council processes, record keeping and administration.
Devon County Council said it was not to challenge the report.
'Action plans'
Devon County Council told the BBC no children had been identified as being at risk of harm because of issues raised by Ofsted.
It said an investigation found social workers were following procedures appropriately, but added it would look at any concerns and deal with them.
Councillor Will Mumford, from children's services on the council, said that inspectors "have reached a judgement and we will abide by their findings".
He said: "Clearly getting that sort of adverse report is not good news, to put it mildly.
"Action plans are already in place to ensure we have a service that is at least good in the future."
He added that the report "acknowledges we were already making improvements to our services - in line with government guidance - before their unannounced visit, but that these changes have not yet had time to bear fruit".
The leader of the council's opposition Liberal Democrat group, Councillor Des Hannon, said the report showed the organisation of the council needed to be "more suitable to scrutinise its workings more deeply and more effectively than before".
He added: "There is no more sensitive issue than the safety of children."
Ofsted said it was unable to give a date for the publication of the full report.