Elevated metal levels found in six Exeter PFI schools
16 May 2013

From the section

Devon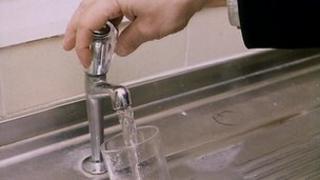 Tap water at six schools in Exeter has failed to meet drinking water standards because of "elevated" metal levels.
Bottled water is being given to pupils at West Exe College, St Peter's C of E School, St James School, Isca College of Media Arts, St Luke's Science and Sports College and Wynstream Primary.
The schools were built or refurbished under the private finance initiative by Carillion between 2004 and 2006.
Devon County Council said remedial measures were being carried out.
Chlorination plant
Pupils at West Exe have been drinking bottled water since February when the legionella bacterium was found in two areas.
The school's water system was deep cleaned during the Easter holidays, but the most recent tests showed the bacteria were still present, although levels had been "significantly reduced" by the installation of a chlorination plant.
At St Peter's C of E School, students have also been drinking bottled water for several months after high levels of metals were found in its water supply.
Devon County Council said no positive legionella results had been identified at any of the other schools, but tests had shown "elevated metal levels" at all six schools and, as a precautionary measure, bottled water had been made available to all students and staff.
Margaret Bullock, the council's health, safety and wellbeing manager, said nickel and iron levels were above the accepted drinking water standard, meaning remedial work would have to be carried out.
'Wholesome' water
"That could be anything from simply flushing out pipes to replacing taps, joints or even pipes," she told BBC News.
"My job is to ensure the contractor is actively seeking to resolve the situation so there are no safety implications for the children or staff at the schools."
According to the Drinking Water Inspectorate (DWI), drinking water must be "wholesome" and meet the legal standards set in Europe in the Drinking Water Directive 1998.
The standards, which include wide safety margins, cover micro-organisms, chemicals, and how water looks and tastes.
The DWI said nickel and iron were naturally occurring metals which, in small amounts, were not harmful to health.
A statement from Carillion said: "We are working with Devon County Council to look into this issue and have taken the precautionary measure of introducing bottled water while this is ongoing."
PFI was introduced in the UK in 1992 to allow private companies to finance, build and run public sector projects such as hospitals, schools or prisons.